Advocate for Schools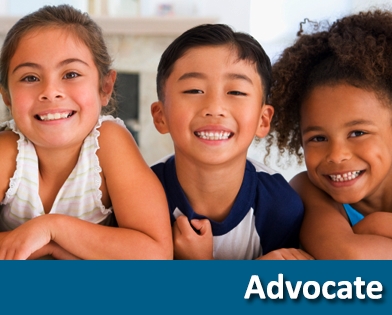 Gov. Ivey Assumes Office
14-Apr-2017
Legislative schedule changes to accommodate impeachment hearings became moot Monday when Gov. Robert Bentley resigned and Lt. Gov. Kay Ivey was sworn in to become the state's 46th governor.
Governor Kay Ivey Assumes Office as '17 Session Continues
Legislative schedule changes to accommodate impeachment hearings became moot Monday when Gov. Robert Bentley resigned and Lt. Gov. Kay Ivey was sworn in to become the state's 46th governor. In her first week, Ivey started to transition staff and cabinet members, signed a bill ending judicial override death penalty cases and attended her first state Board of Education meeting.
By virtue of the governor's office, Ivey serves as state board president. In her remarks at Thursday's meeting, she said she will be an active participant and attend as many meetings as possible. Ivey, a former high school teacher, said she will make education issues a high priority on her administration's agenda.
President Pro Tem Del Marsh Tuesday assumed the duties of Lieutenant Governor to chair activity in the Senate. The Lieutenant Governor position will not be filled until the 2018 general election.
Timely Notice to Resign
The House and Senate Education Policy committees each approved bills, H.384 (Fincher)/ S.288 (Dial), to extend the timeframe for teachers to give notice when leaving their position. Current law provides that a K-12 tenured employee may provide five days' written notice when terminating employment with the school system unless it is within the 30 calendar days prior to the beginning of the school year. As of the first day of school, five days is all the notice that is required.
The current timeframe is impractical. When teachers start work and give notice as the new school year begins or at any time during the academic year, five days is too little time to find a qualified teacher to place in the classroom. Students are put at a disadvantage as school officials struggle to find a replacement and provide continuity for instruction.
H.384/S.288 would increase the required timeframe from five to 30 days for a teacher to give notice before terminating employment with the school system. AASB supports the bills.
AAA Revision Amended; Pending Final Passage in House
The Alabama Accountability Act revision bill, S.123 (Marsh), moved forward in House Ways and Means Education Committee Tuesday but not before committee members added an amendment to strengthen accountability. The amendmentchanges the reporting requirements for entities providing public education dollar scholarships for students to attend private schools. Currently, reports must account how many scholarship recipients are zoned to attend a "failing" public school. The amendment narrows the report to how many of those students have actually attended a "failing" public school. The committee approved the amendment by a 9-4 vote before approving the bill by voice vote.
The change addresses concerns that current data does not reveal how many of the scholarships are diverting public education dollars to students who have never attended a public school. The amendment would provide a more accurate picture of whether the AAA is achieving its intent to provide an option to students in "failing" public schools.
The bill also would:
Adjust the scholarship amount annually according to the dollar amount increase or decrease of the average state per pupil allocation;

Increase individual income tax credit claims from 50% to 100% of their tax liability and moves that cap from $50,000 to $100,000;

Create a new utility tax credit to entice participation from specific corporate donors; and

Change language from "failing schools" to "underperforming schools."

The purpose of the new and expanded tax credits is to help scholarship granting organizations meet their funding goal to capture $30 million public education dollars and divert those funds to private scholarships.
Local school leaders oppose S.123 (Marsh). The bill moves to the full House for final passage.
Repeal Conflicting Law for Educators Charged with Sexual Crimes
S.354 (Pittman)/H.493 (Baker) would repeal a provision of a statute that created the crime of having sexual contact with a student under the age of 19. Sen. Pittman, sponsor of the Students First Act of 2011, said that provision conflicts with the Act that specifically allows a disciplinary or termination action to proceed when an employee is charged with a crime.
The bill would remove the conflict to clarify the current tenure law applies. The Senate Education & Youth Affairs Committee approved S.354 (Pittman) Tuesday, and its companion bill, H.493 (Baker), is pending in House Ed Policy Committee. AASB supports the bills.
Move to Appointed Superintendents
S.267 (Brewbaker) would provide a smooth transition for Alabama to require all school systems have the best practice in school governance/leadership, leaving Florida as the only state in the nation to allow elected superintendents. Thanks to the many local school leaders and members of the community who have reached out to their senators urging support for the bill. There is an inherent conflict and undue political pressure that a school system CEO must face when forced to divert focus from running schools to running a campaign every four years.
No elected school superintendent is free from the dilemma of being challenged for the top spot in a popularity election from within the system and then having to resume business as usual when political sides have been taken within the education family. Elected superintendents face allegations that personnel and management decisions are based on an individual's vote instead of students' best interests. Nationwide, appointed superintendents operate free from these election politics. Support S.267 (Brewbaker).
Additional Education Legislation
S.287 (Brewbaker) — Flu Vaccine Information — would require school systems to include information regarding the influenza vaccine when health information is distributed to parents/guardians. Approved by Senate Ed & Youth Affairs.
S.296 (Beasley) — Mental Health — would require training public school educators to detect students at risk of committing suicide or with other mental and emotional disorders and refer them for treatment. Committee members discussed aligning the bill within the Jason Flatt Act regarding suicide prevention training. Approved by Senate Ed & Youth Affairs.
S.290 (Glover) — Rescind Transfer under AAA — would provide public schools with students enrolled from a "failing" public school under the AAA law with a process to rescind the transfer if students cause discipline/conduct disruptions. Approved by Senate Finance & Taxation Education.
H. 284 (Patterson) — Autism Services —would require health insurance coverage for applied behavioral analysis therapy, the primary treatment for children diagnosed with autism; require Alabama Medicaid to provide such coverage for low-income families; cap coverage, premium increases and limit costs of therapy annually. Approved by House Insurance..
S.321 (Hightower) — 5th Option for Retirement — would create a Partial Lump-sum Option Plan (PLOP) for specified members to choose a lump-sum cash payment in lieu of a lifetime retirement allowance. Substituted and approved by the Senate Finance and Taxation Education committee.
S.32 (Orr) — Civics Test — would require students to pass a civics test as a component of the required government course in high school. Pending final passage in the House.
H.444 (Harbison) — Requirement for New City Boards of Education — would require any newly established city school system to locally fund all administrative office costs. Pending in the House County and Municipal Government Committee.
S.314 (Brewbaker) — High Performance Principals Program — would provide financial incentive for elementary school principals to improve student achievement. Approved by Senate Education & Youth Affairs.
Bentley Resigns
Bentley's resignation as governor Monday ended year-long speculation about the potential drama of impeachment proceedings and scheduling disruptions in both Chambers of the Legislature. Gov. Kay Ivey assumed office as the legislature resumed session.
Advocacy Days
Registration is open but space is limited for AASB's Advocacy Day on May 2 : All Districts Day. Registration for the April 18 Advocacy Day event has closed. Join AASB for a day in Montgomery and an up-close look at the legislative process.
Participants earn two hours of training credit and fulfill a requirement for attaining Master's Honor Roll status. You MUST register to participate: 800-562-0161 email: Emily Maxwell
2017 Legislative Session
13 days remain
Lissa Tucker, J.D.

AASB Director of Governmental Relations