Advocate for Schools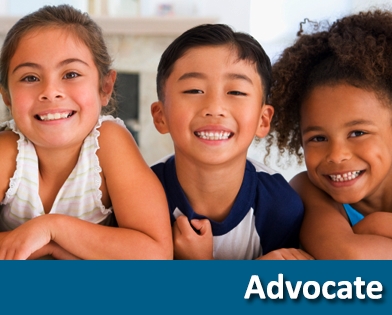 Education Budget Timeframe
10-Mar-2017
This year's Education Trust Fund budget originated in the Senate.The ETF budget is expected to be on the Senate FTE Committee's agenda Wednesday, March 15. The introduced budget,S.129 (Orr), is the governor's budget, and significant changes are expected to be unveiled as the Senate substitutes its own priorities.

Education Budget Timeframe and Priorities Previewed
This year's Education Trust Fund budget originated in the Senate.
The ETF budget is expected to be on the Senate FTE Committee's agenda Wednesday, March 15. The introduced budget,S.129 (Orr), is the governor's budget, and significant changes are expected to be unveiled as the Senate substitutes its own priorities.
Senate FTE Chairman Arthur Orr outlined his top priorities as:
1) Fully funding the Foundation Program
2) Increasing community college workforce development programs
Some $90 million is available to increase appropriations
for all of public education, but two factors will eat up a lions share of the new money: PEEHIP cost and a mandated increase for education scholarships for veterans.
Expect the budget to proceed quickly, as the Senate may follow the original timeframe of moving the EFT budget to the House prior the two-week spring break, which starts March 20.
AASB asks you to make the education budget discussion real for your lawmakers. Use these next weeks to discuss your local budget priorities. Help lawmakers shape the state budget to best work with your local funding plans.
View Senate Finance & Taxation Education Committee members.
Transition to Appoint School Superintendents
By a vote of 7-1 on Wednesday, the Senate Education and Youth Affairs Committee approved S.267 (Brewbaker) that would make Alabama the 49th state that appoints school superintendents, a best governance model.
During the committee meeting, Senators Paul Bussman and Vivian Figures spoke in support of the bill from personal experience. Bussman shared how a superintendent in his district talked to him a few years ago about the necessity of appointing superintendents due to the hardship elected superintendents face in making decisions based on the system's best interests rather than the next election. Figures told the committee howwell the appointment of a superintendent has worked for her home district of Mobile.
State law already requires city school superintendents be appointed. This bill would extend that requirement to all county school superintendents and transition the 37 elected superintendents (out of 138) to appointed positions. The bill provides a generous timeline to address concerns superintendents shared in their feedback on the proposal.
The act would make the change effective January 2021, so the superintendent position would transition at the end of the term in effect at that time.

Of 37 elected county superintendents, 10 face re-election in 2018, and 27 superintendents are up in 2020.

The bill would authorize an earlier transition if a local board offers and an elected superintendent accepts a contract for an appointed position.

For the transition from elected to appointed, the board would not need to post a vacancy notice if offering the position to the elected superintendent.

Momentum is starting to build. AASB is optimistic the Senate will consider the bill as early as next week.
The House version H.350 (McMillian) is expected to be on the House Education Policy Committee agenda next week.
Even if you do not have an elected superintendent AASB requests you start conversations with lawmakers explaining why appointing a superintendent is the best practice for a strong governance team working on behalf of students, staff and the community. When you, their local school board members, take the time to call, email and text – lawmakers listen.
Among the reasons to move to an appointed superintendent structure:
attracts a larger pool of qualified candidates who otherwise would not opt to campaign for a political position, or who might not live in the community;

eliminates the need for sitting superintendents to invest time and money to campaign for re-election instead of running the school system; and

places a greater focus on professional qualifications and leadership skills, which permits chief education leaders to make decisions based on education rather than politics.

One of the hidden problems with elected superintendents is that many return to administrative positions in the county office after they are defeated. One county had three former superintendents on the payroll at one time. It is hard to move a system forward with your rivals in the trenches.
View AASB's issue brief on appointed school superintendents for more information on why this is the best governance practice.
Charter Bill Needs Amendment
H.245 (Collins) gave education leaders pause over several proposed changes to the charter school law. AASB and other education groups have worked together with the bill sponsor on an amendment to address two concerns:
(1) Clarify the funding agreement intended among all parties in the original law. A misinterpretation of language led to an implementation problem, and the amendment maintains the agreement to protect local funding above the 10-mill match.
(2) Emphasize that school boards may identify a specific need when becoming a charter authorizer and require the State Charter Commission to consider those local needs on appeal.
The bill was carried over last week by the House Education Policy Committee. The committee did not meet this week; however, the bill could be considered before spring break.
Oppose AAA Revision/Expansion
As S.123 (Marsh) awaits consideration in the House Ways and Means Education Committee, lawmakers on both sides of the aisle are requesting data and accountability information.
Despite the stated goal of providing options to students in at-risk schools, to date, reports indicate the majority of scholarship recipients have never attended a public school.
Local school leaders fundamentally oppose the diversion of public school dollars for private schools.S.123 (Marsh) would revise the 2013 Alabama Accountability Act in an effort to expand the type and amount of tax credits available to individuals and corporations for donations to scholarship granting organizations (SGOs,) diverting public school funds to private schools. The SGOs have not raised the funding they hoped—up to $30 million is authorized each year. The revision would expand the tax liability thresholds that can be claimed and create new eligible tax credits to capture trusts, estates and utility gross receipts tax.
Education Legislation Approved by Committees
H.78 (Sells)— Bond Financing Agreements — would require a local school board to complete a bond financing review form developed by the Examiners of Public Accounts when executing bond financing agreements.Approved by House committee.
H.89 (Baker)— School Emergency Notification — would implement a notification system for the sharing of school emergency information between local schools, local school systems, the SDE and the governor. Approved by Senate committee.
Advocacy Days
The March 14th Advocacy Day for AASB Districts 1, 2 and 3 has been canceled due to unforeseen circumstances; however, we encourage our members from these districts to join us on ANY of the remaining Advocacy Days.
Those dates are :
4/ 4 - Districts 4, 5, 6
4/18- Districts 7, 8, 9
5/ 2- All Districts Day
Participants earn two hours of training credit and fulfill a requirement for attaining Master's Honor Roll status.
Register: 800-562-0161.
Time to Talk Budgets
Local school leaders are the go-to sources for funding priorities in their systems. Check out AASB's School System SnapShots to help outline your local funding needs. Each local school system has its unique data compiled in this easy- to-use format.
2017 Legislative Session
20 days remain