Advocate for Schools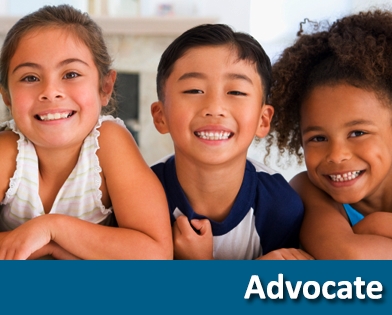 2017 Session Starts
13-Feb-2017
Lawmakers convened Tuesday in Montgomery for the 2017 Legislative Session and will have some $90 million to increase appropriations for all of public education, while General Fund budget challenges will dominate budget discussions.
2017 Session Starts with Budget Forecast & AAA Expansion Discussion
Lawmakers convened Tuesday in Montgomery for the 2017 Legislative Session and will have some $90 million to increase appropriations for all of public education, while General Fund budget challenges will dominate budget discussions.
The Rolling Reserve Act budget formula caps the FY18 education budget at $6.417 billion, which is a $90 million increase for all of public education. Any revenue increase beyond the cap statutorily goes to the Budget Stabilization Fund and Technology and Advancement fund.
The governor's proposed Education Trust Fund budget is S.129 (Orr) and starts in the Senate this year. The proposal serves as a starting point, but expect significant changes when the Senate committee substitutes its own priorities. Click here to see the governor's Education Trust Fund recommendations.
AAA Expansion Disappointing
Local school leaders are disappointed by S.123 (Marsh) a bill to expand tax credits and divert public school dollars. The bill to amend the AAA is an attempt to access the full $30 million grab from the ETF, with less accountability. Because individuals and businesses have not reached the cap by claiming available tax credits, the bill expands the credit from 50 percent to 75 percent of an individual's tax liability by increasing it from $50,000 to $75,000 and 75% of corporate income tax liability. A completely new utility tax credit is also made available to entice participation. Meanwhile, the required accountability language is weakened for scholarship granting organization. SGOs would receive audits on a triennial basis. The bill changes language from "failing schools" to" underperforming schools". The AAA gives tax credits for contributions to cover scholarships for students zoned to attend "failing schools," and if scholarship funds are remaining after students attending public priority schools. It also would expand the expenses eligible to be covered by the scholarships. Student scholarships would now include meals, supplies, uniforms and transportation.

Restricting Political Activities for Education
S.101 (Orr) seeks to prohibit education entities from expending public funds to advocate for a YES or NO vote on state or local ballots. Last year, a substitute bill would have lessened the severe limitations of the original bill, impeded school leaders' ability to advocate about any ballot measure. Only public colleges and universities, local boards of education and public schools would be bound by the legislation. This bill would prevent school boards from working to renew or increase any tax for schools.

Longitudinal Data is ANSWER
Last year's statewide longitudinal data bill is back, H.97(Collins)/ S.253(Singleton) proposes the Alabama Network of Statewide Workforce and Education-Related Statistics (ANSWERS). It would create an Alabama Office of Education and Workforce Statistics within the Department of Labor. The bill provides for an advisory board and for the protection and safeguarding of confidential information. The newly created office would be authorized to pursue funds through state appropriations, local, state and federal grants and user fees. Unlike last year's proposal, the legislation does not include a requirement for a uniform definition of remediation.

State School Security Network
H.89 (Baker) would require the state Department of Education to develop an electronic notification system for emergency-related events.

Education Legislation of Interest
H.9 (Whorton)— High-School Athletics — would require separate championships for playoff systems for private schools and public schools.

H.20 (Hanes)— PEEHIP Appropriation — would require the appropriation amount that PEEHIP certifies as a request be sufficient for the year's funding. It would only allow participant benefits to be reduced or costs to be increased if the state appropriation falls short of the requested amount.
H.35 (Ford)— TRS Lump-Sum Payment — would allow retirees and beneficiaries receiving monthly benefits from the Teachers' Retirement System (TRS) to receive a funded one-time lump-sum addition to their retirement allowances. S.3 (Dial)
H.52 (Ford) — Athletic Coach Compensation — would limit the compensation paid to a high school athletic coach to 75 percent of the total annual compensation paid to the high school principal.
H.71 (Poole)— Warrantless Arrests — would authorize law enforcement to arrest a person, without a warrant in certain conditions, for trespassing on school property.
H.78 (Sells) — Bond Financing Review — would require school boards to complete a bond financing review form developed by the Office of Examiners of Public Accounts when executing a bond financing agreement.
H.132 (Greer) — School Sales Tax Holiday—would change the annual sales tax holiday from the first weekend in August to the third weekend in July.
S.6 (Dial) — State Superintendent Qualification — would require a candidate for appointment to the position of State Superintendent of Education to hold an Alabama certification in administration and have 5 years of public school experience.
S.32 (Orr) — Civics Test —would require students to pass a civics test used by the United States Citizenship and Immigration Services prior to high school graduation. H.153 (Collins)
S.88 (Orr)— Gifted Program Grant — would give the SDE authority to offer competitive grants for gifted programs.
S.92 (Orr)— Dual Enrollment — would allowing eligible 11th and 12th grade students to take all courses at an eligible postsecondary institution and receive high school credit for the coursework.
S.159 (Whatley)—Retired Educators Cost-of-Living Allowances —would create the Education Retirees' Trust Fund for Cost of Living Allowances to establish a permanent trust and investment account to provide education retirees with a cost of living allowance increases.
Follow AASB on Twitter
Follow @AlaSchoolBoards on Twitter year-round. Learn the latest developments in Alabama politics, get updates on policies impacting public schools and review articles highlighting education trends and topics.
Legislative & Policy Agenda
AASB helps local education leaders improve student achievement through advocacy for Alabama's public school students. AASB's more than 800 members represent every public school board in the state. AASB's policy agenda represents their collective voice.
Advocacy Days
Join AASB in Montgomery for a day at the Legislature. School board members can earn 2 training hours by participating and working directly with lawmakers to advance public K-12 education and student achievement at the State House. Details coming soon!
2017 Legislative Session
28 Days Remain

Lissa Tucker,
AASB Director of Governmental Relations