Advocate for Schools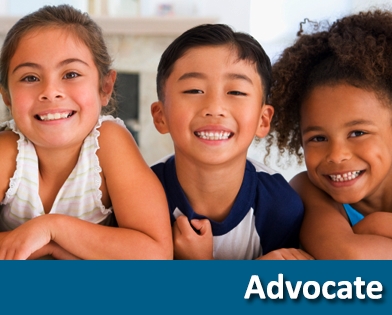 Special Session Starts
19-Aug-2016
Lawmakers convened Monday to consider legislation in response to Gov. Bentley's call outlining two priorities for the special session
Special Session Starts & Stalls on GF Fix
Lawmakers convened Monday to consider legislation in response to Gov. Bentley's call outlining two priorities for the special session:
A constitutional amendment enabling a state lottery to support the General Fund; and
Legislation providing funding for Medicaid, infrastructure investment, and/or debt repayment.
Call Item #1:Lottery
In a 20-11 procedural vote Thursday, the senate failed to stop debate and effectively killed S.11 (McClendon).That lottery bill also included electronic gaming and a compact with the Poarch Band of Creek Indians but failed to garner support after two days of floor debate. At press time Friday, the Senate was debating Gov. Bentley's proposal, S.3 (McClendon) which simply establishes a lottery with revenues deposited to the General Fund.
The lottery proposal is a constitutional amendment and must have a 2/3 majority vote in each Chamber for passage before being placed on a statewide ballot. While lawmakers indicate they can support a statewide vote, they differ greatly on what type of lottery/gaming they could support. For example, would revenue go specifically to Medicaid or be deposited to the General Fund for any use? Would the bill be limited to a state lottery or allow electronic gaming or expand table gaming?How would the proposal impact the Poarch Band with its current federally authorized gaming operations? The number of special interests working the issues make for high political pressure.
Call Item #2:Revenue to GF
The House Wednesday approved H.36 (Clouse) to provide monies through a bond issue pledged from state's BP settlement. The General Fund borrowed some $600 million from two state funds that must be repaid. One state trust generates interest each year for the GF. The reduction in the trust decreased interest revenue. H.36 (Clouse) would repay $448 million to the debts, free $70 million for Medicaid and provide $191 million to Gulf Coast transportation projects. A Senate committee today approved the bill and it will be eligible for Senate action when the Legislature reconvenes, likely next Tuesday.
This isn't about Education
AASB supports finding new revenue for the General Fund and remains strongly opposed to proposals to divert education revenues. Senate bills propose a "shared revenue fund" to combine the General Fund and Education Trust Fund. These proposals raid the ETF to allow lawmakers to divert revenue to GF operations.
The shared revenue proposals fail to include $3 billion in direct state agency revenues that aren't counted in state GF appropriations but fund GF operations. No action has been taken, but look for these bills in 2017.
State Superintendent Update
Friday, a State Board of Education subcommittee recommended a two-year contract for $198,000 salary plus benefits package to Michael Sentence to serve as state superintendent. If approved by the full board and accepted by Sentance, he would begin Sep. 12.
Special Session
Lawmakers may meet up to 12 legislative days within 30 calendar days. The legislation is limited to items outlined in the governor's call, otherwise a 2/3 majority vote is needed by each Chamber.
Lottery C/A Timeline
Lawmakers have until Aug. 24 to pass a constitutional amendment for it to be placed on the Nov. 8 ballot. The tight timeline is frustrating many lawmakers who want more time to work out details.
BP Settlement
Alabama would receive some $1 billion over the next 18 years from the settlement resulting from the BP oil spill. The legislation authorizes financing those expected payments as a lump sum through a bond issue to enable up-front revenue for lawmakers to apply.
2016 First Legislative Special Session
5 Possible Days Remain
Lissa Tucker, AASB Director of
Governmental Relations