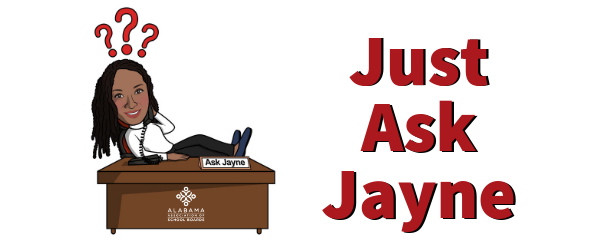 Are you a board member or superintendent with a legal question? Never fear; AASB General Counsel & Director of Legal Advocacy Jayne H. Williams, Esq., is at your service! We're excited to introduce Just Ask Jayne, AASB's new monthly series featuring commonly asked legal questions from board members and superintendents.
If you'd like to submit a question for our Just Ask Jayne series, please use the comment form at the bottom of this page.
*And remember, Jayne is a lawyer, but she's not YOUR lawyer. Contact your local counsel for legal advice.
Submit Your "Just Ask Jayne" Question