Our News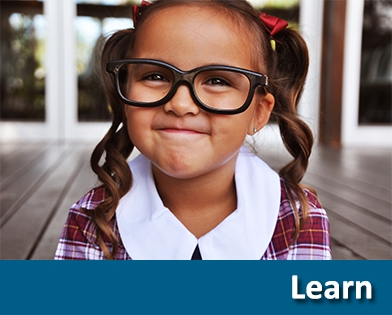 March 18 & 19 Core Course
22-Jan-2016
Register for AASB's spring core course, Leadership for Financial Accountability, set for March 18 and 19 at Hyatt Regency Birmingham. March 18 features a Poverty Simulation Seminar ($25) and Student Mental Health Workshop ($69).
.........................................................................................
March Conference, Workshop & Special Opportunity
Download the conference program
With public skepticism and scrutiny at an all-time high, few things destroy a school system's credibility faster than allegations that money is being spent unwisely.
For school board members, the challenge is to understand the system's financial position, to collaborate with the superintendent to set spending priorities and to help ensure that financial operations are transparent – all while staying within the board governance role.
Leadership for Financial Accountability -- a core course in the AASB School Board Member Academy -- is designed for both the veteran board member and the novice. Through sessions led by school finance experts, you'll learn financial governance tips and skills and receive updates on key political issues that can directly impact your system's bottom line.

Registration is now open for this March 18 and 19 conference. You can also reserve your hotel accommodations at Hyatt Regency Birmingham-The Wynfrey Hotel. Mention AASB to receive the discounted room rate.
Don't miss the unique opportunity for school boards to learn about poverty, register now
Alabama is the sixth poorest state in the nation, with 1 in 4 children living below the federal poverty line. Join AASB and Alabama Possible for a unique poverty simulation that lets you get a brief taste of what it's like to be poor and to navigate school, shopping and the social service system.
This 2.5 hour session only costs $25, and will give school boards and staff a new take on the hardships and emotional toll of poverty. You may even wish to offer it as future professional development for your staff. Set for March 18 from 9-11:30 a.m., space for this session is limited to the first 80 people. So make sure you register today.
Earn extra hours at the early bird workshop
The statistics on students' mental health are shocking. Experts estimated a whopping one in five school-age students are struggling with mental health issues, and the Centers for Disease Control reported last March that suicide is now the second leading cause of death for young people ages 14-24. By official estimates, in the typical high school of 750 students, 150 will experience a mental illness at some point that interferes with their learning; well over 100 of those will not get the help they need.
In this session, AASB will provide training on the scope of the problem, school system's legal obligations in accommodating mentally ill students, and the best practices in Alabama systems for addressing everything the anxiety to self-harm. Earn two credit hours through this workshop on Mar. 18 from 1-3 p.m.