Our News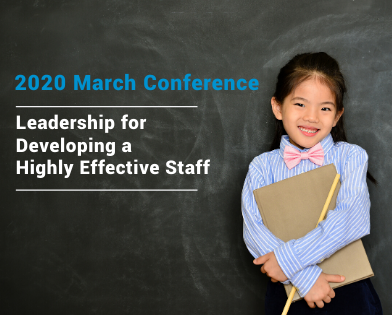 Don't Miss AASB's Spring Academy Core Conference: Leadership for Developing a Highly Effective Staff
10-Jan-2020
More than 300 school board members and education leaders are expected to attend AASB's March Conference, Leadership for Developing a Highly Effective Staff, March 6 and 7 at the Hyatt Regency Birmingham - The Wynfrey Hotel.
.............................................................................................................................
Is your staff effective? While school boards don't select candidates for positions or manage employees' performance, they play a critical role in setting the expectations that guide those decisions and monitoring the outcomes. To do that, boards need a solid understanding of what it takes to create a strong team at all levels of the school system.
Join AASB March 6 and 7 for our Spring Academy Core Conference, Leadership for Developing a Highly Effective Staff, for important information boards need to govern effectively -- without straying into administration. The course is worth six training hours and helps fulfill state-mandated training requirements for school boards.
Arrive early and earn extra hours by attending one or both of the pre-conference sessions, the Poverty Simulation (2.5 hours) and Early Bird Workshop: Best Practices in School-Based Mental Health (2 hours).

General Session Speakers


---
Breakout Sessions


Don't miss our 50-minute rotating breakout sessions on Saturday, March 7 for a deeper dive into these key education topics:
Pre-Conference Learning Opportunities


---
Annual Food & Backpack Drive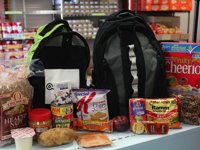 For far too many students, breakfast and lunch in the school cafeteria are the only sure meals of the day. Help make a difference by taking part in AASB's annual March Conference Food & Backpack Drive.

Bring backpacks and non-perishable food donations to benefit the Community Food Bank of Central Alabama's Weekenders Backpack Program. The program helps ensure students in need won't go without nutritious meals on the weekends.
---
Schedule-at-a-Glance


Friday, March 6, 2020
9 - 11:30 a.m. - Bonus Workshop: Poverty Simulation
11 a.m. - Registration Opens
1-3 p.m. - Early Bird Workshop: Best Practices in School-Based Mental Health
3:30 p.m. - Opening General Session
4:45 p.m. - Break
5 p.m. - Second General Session
6:30 p.m. - Adjourn and dinner on your own

Saturday, March 7, 2020
7 a.m. - Registration Opens
7 a.m. - Breakfast
8-8:50 a.m. - Breakout Sessions
8:50 a.m. - Change sessions
8:55 a.m. - Breakout Sessions Repeat
9:45 a.m. - Break
10 a.m. - Closing General Session
10:50 a.m. - Second General Session
11:30 a.m. - Legislative Preview (Sally Smith)
11:45 a.m. - Adjourn