Our News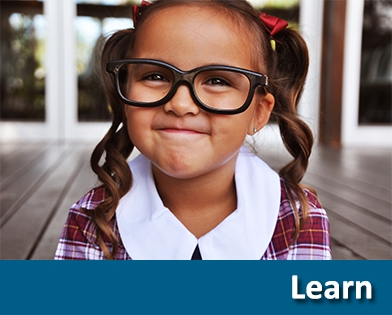 Fall Conference Agenda & Presentations
27-Aug-2018
The Fall Academy Core Conference, Leadership to Create the Optimal Learning Environment will be held Sunday, Sept. 30 and Monday, Oct. 1 at the Renaissance hotel in Montgomery, Alabama. Earn 6 training hours and learn how to create trauma-sensitive classrooms and learning environments that raise student engagement.


POST-CONFERENCE WORKSHOP
We also invite you to join us for the post-conference workshop, "Communicating in a Crisis." You'll get expert guidance and participate in hands-on activities designed to help your school system communicate with media and stakeholders quickly, accurately and appropriately when a crisis strikes.
SCHOOL SUPPLY DRIVE
Help AASB make a difference! Don't forget to bring your school supply donations for AASB's annual Fall School Supply Drive to benefit Common Ground Montgomery.

CONFERENCE HANDOUTS AVAILABLE ONLINE
Be sure to bring your smart phone, tablet or other wireless device to access any handouts and/or presentations. You will be able to download materials from our website or the AASB app before and during the conference.


---
GENERAL SESSION SPEAKERS & PRESENTATIONS
Sunday, Sept. 1 | 3:40 p.m.

General Session: Implicit Bias
Andy Parker, G.R.E.A.T.! Leadership Philosophy Founder

Biases, everybody has them. Dr. Andy Parker,
a former educator and administrator,
has developed strategies to
proactively address implicit bias
and its impact on our work in schools.


Sunday, Sept. 1 | 5:30 p.m.
General Session: Eradicating Poverty: Newton County's Journey
Dr. Samantha Fuhrey & Shakila Henderson Baker
Poverty isn't just a school problem, it's a community problem.
Hear how the Newton County, GA school system worked
form community partnerships to help those living in poverty.
Monday, Oct. 1 | 9:45 a.m.

General Session: The Power of a Positive Climate
Dr. Tim Hodges
Gallup's Director of Research, Dr. Tim Hodges, travels
the country sharing the latest data on student engagement
and school climate and how these factors affect student
and career success.
Monday, Oct. 1 | 10:45 a.m.
General Session: Trauma-Informed Schools
Olympia Della Flora
A former Ohio principal, Olympia Della Flora changed
her school's approach to social-emotional skills.
She successfully created a culture that required
a shift in her teachers' perspectives on trauma
and in their relationships with students.
---
BREAKOUT SPEAKERS & PRESENTATIONS

Restorative Justice: A Student-Centered Approach to Discipline, Dr. Tiffany Davis, Principal, Westlawn Middle School
The Whole Child: Supporting Students Through Health & Wellness, Christy Carpenter & Allyson Matthews, W.O. Lance Elementary School
Creating a Culture of High Expectations, Tim Tidmore, Kristi Pair & Boyd English, Albertville City Schools
---
POST-CONFERENCE WORKSHOP PRESENTATION
Crisis Communications: Not If, but When, Dana Vandiver, AASB Director of Public Relations
---
AGENDA

Sunday, Sept. 30
3:30 - Welcome
3:40 – General Session
Implicit Bias, Dr. Andy Parker
4:45 – General Session
Standing in Someone's Shoes, Susan Salter
5:15 - Break
5:30 – General Session
Eradicating Poverty: Newton County's Journey, Dr. Samantha Fuhrey & Shakila Henderson Baker
6:30 - Attendance Prize, Lathan Associates Architects

Monday, Oct. 1
7 - Breakfast
8 – 9:30 - Breakouts
9:30 – Break
9:45 – General Session
Lessons Learned from Gallup Research on Student & Career Success, Tim Hodges
10:45 – General Session
Strategies for Creating a Trauma Sensitive Classroom, Olympia Della Flora
11:30 - Sally's Remarks

11:40 – Attendance Prize, TCU Consulting


Noon - 2 p.m. Post-Conference Workshop
Crisis Communications, Dana Vandiver, AASB Director of Public Relations
*Registration required