Our News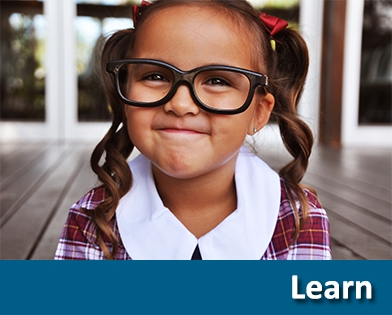 AASB Annual Convention: Choose Hope
05-Dec-2018
More than 500 education leaders are expected to attend AASB's Annual Convention, Dec. 6 - 8 at the Hyatt Regency Birmingham - The Wynfrey Hotel. The event will feature informative and inspiring sessions designed to help school board members strengthen leadership and boardmanship skills.
Attendees will earn up to eight training hours and enjoy several powerful general session speakers who will expand upon this year's Convention theme, Choose Hope. >> REGISTER NOW.
Convention Speakers

Siran Stacy
Former Philadelphia Eagles player
"Hope Over Despair"
Siran Stacy starred as a 2nd team All-American tailback at the University of Alabama before being drafted into the NFL as a Philadelphia Eagle in 1992. In 1995, he was initiated into the World Football League in Europe. After retiring from football, Stacy joined corporate America in the mortgage lending sector, working with large companies such as Hometown Lenders and Wells Fargo, before his life would be forever changed by a tragic accident. In 2007, a drunk driver struck his family's vehicle, killing his wife and three of his four children. Hear Stacy's inspirational message of triumph over despair.
Kaitlyn M. Roig-Debellis
Former Sandy Hook Elementary School teacher
"Choose Hope"
Kaitlyn M. Roig-Debellis was a witness to the tragic Sandy Hook Elementary shooting in Newtown, Conn., that claimed the lives of 20 six-and seven-year-old children and six of her coworkers on Dec. 14, 2012. She currently is the founder and executive director of Classes 4 Classes, a non-profit organization specializing in teaching students social and life skills. To date, she has worked with more than 7,000 K-8 students in 25 states. Roig-Debellis recently was selected as a Top 50 Teacher by the Global Teacher Prize out of over 8,500 teachers in 155 countries. Roig-Debellis and her non-profit have been featured in People, Glamour, Marie Claire and Cosmopolitan magazines. She also has appeared on news programs with Dianne Sawyer, Anderson Cooper, Katie Couric and more. Roig-Debellis will share how she chose hope after witnessing of the worst tragedies to shake the nation.

Steve Childs
Vital Smarts
"Crucial Conversations"
View Handout
Steve Childs was a former pharmaceutical salesman before joining Vital Smarts as a Crucial Conversations trainer. The Crucial Conversations training hones in on cultivating conversations in work environments that help people grow and develop into being stronger leaders, workers and better people. The training teaches skills for creating alignment and agreement by fostering open dialogue around high-stakes, emotional or risky topics at all levels of your organization. Learn how to spark crucial conversations among your team members.
---
Clinic Session Presentations & Handouts

Ask the Education Law Experts
Beyond the Snapshot: Telling Your Story
Board President's Roundtable
Building the Best: Tips for Developing, Implementing & Sustaining Best Practices
Effective ARI & ELL Strategies
Equipping Boards to Drive Student Learning
Mental Health Partnerships for Today's Schools
School Safety: From Threat Assessment to Intervention to Prevention
Technology's Role in College & Career Readiness
Using eROI to Ensure Your Tax Dollars are Producing Student Success
---
Other Convention Highlights
Delegate Assembly, AASB's annual business meeting, will be held Dec. 6. In addition to several inspirational and thought-provoking general sessions, this year's Convention will feature a variety of clinic sessions full of practical, timely information designed to help school board members improve governance and boardmanship skills. Other Convention highlights include the annual President's Reception and student performances from the winners of our first-ever Student Entertainment Social Media Competition -- the Foley High School Steel Band of Baldwin County Schools and the B.B. Comer Jazz Ensemble of Talladega County Schools.


---
Awards Luncheon & All-State School Board
AASB will recognize school board members who have advanced in the School Board Member Academy and will honor this year's All-State School Board Award recipients during the annual Awards Luncheon on Friday, Dec. 7. The All-State School Board Award recognizes up to five present or past school board members who have exhibited exemplary boardmanship and is one of the highest honors bestowed by AASB.
The 2018 All-State School Board Members are as follows:

Ms. Angie Bates, Madison County Board of Education;

Ms. Joan Doyle, Talladega County Board of Education;

Mr. Gary Mims, Tuscaloosa County Board of Education;

Ms. Judy Pounders, Russellville Board of Education; and

Mr. Jimmy Upton, Satsuma Board of Education.


---
Convention Presentations & Handouts

All Convention presentations and handouts will be available in the coming days to download on our website or via the free AASB mobile app (search "AASB" in the app store from your smartphone or tablet). See below for materials currently available:


Delegate Assembly