Our News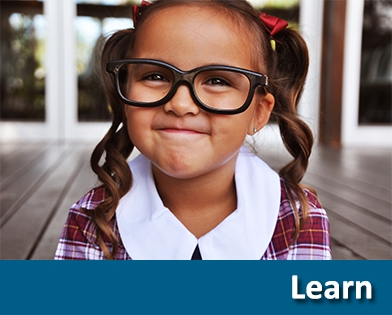 Summer Conference 2016
14-Feb-2016
A highlight of the June 16-19 AASB Summer Conference and Orientation will be the presentation of the Champion for Children Award to Dr. Bice on June 19. Orientation courses will be taught prior to the annual conference. Enjoy general session speakers, exhibitors and more!

............................................................................................
Click HERE for the Conference Agenda

Click HERE for the Conference Handouts
............................................................................................
Former State Superintendent Tommy Bice to Receive Award at AASB Summer Conference
Thomas R. Bice, Ed.D., the recently retired state Superintendent of Education, will be presented the Alabama Association of School Boards' highest honor June 19 for "extraordinary service and leadership on behalf of Alabama's public schoolchildren."
"Dr. Bice has earned our 2016 Champion for Children Award because of his distinguished 39-year career in education and his myriad notable accomplishments as state superintendent," said AASB Executive Director Sally Smith, J.D.
Smith said she'd often hear Bice ask a fundamental but powerful question as he spoke across the state: Are we doing what is right for kids?

"He has done so much that is right for our students: developing Plan 2020, a visionary, ambitious strategic plan to improve Alabama's public schools; raising expectations for our students, education leaders and teachers; and not backing down from the fight to adequately fund education priorities," Smith said.
The AASB Board of Directors unanimously approved presentation of the prestigious award to the former chief of schools who retired March 31 after more than four years in the position. He is moving on to serve as education director of the Mike and Gillian Goodrich Foundation in Birmingham. Bice will receive the award at 8:30 a.m. on the final day of the AASB Annual Summer Conference & Orientation at The Perdido in Orange Beach. The award is only given when outstanding service merits it.
Bice earned his bachelor's and doctoral degrees from Auburn University and his master's degree from the University of Alabama at Birmingham. His career includes work as deputy state superintendent of education, Alexander City Schools superintendent, high school principal, career tech director, and as a teacher at the Alabama Institute for the Deaf and Blind. Bice has been an adjunct professor of educational leadership at Auburn University, as well.
The presentation of Bice's award is just one highlight of the June 16-19 AASB training event with an expected attendance of 500-plus school board members and other education leaders. School board member orientation courses – a total of 14 hours of training – will be taught June 16 and 17. The conference opens June 17 and includes 7 hours of training on The Future of Work & Learning. Conference speakers include:
Graham Sisson, executive director of the Governor's Office on Disability, on Workplace Challenges for Today and Beyond;
Cara Silletto, founder of Crescendo Strategies, on Understanding the Changing Workplace and Employee Demographics/Managing Generational Differences;
Jeremy Anderson, president of the Education Commission of the States, on Horizon Scan: Trends and Issues Board Members Should Watch;
Dr. Phil Lanoue, superintendent of Georgia's Clarke County Schools, on Moving from Strategic Plan to Leadership to Innovation; and others!
Training hours will not only count toward advancement in the AASB School Board Member Academy, but also toward state training requirements for school board members. To learn more about these requirements or the academy, visit AlabamaSchoolBoards.org.
The Alabama Association of School Boards represents all of the state's public local school boards. Since 1949, AASB has served education leaders and the interests of local decision making in public education. The association's mission is to develop excellent school board leaders through quality training, advocacy and services.
AASB Summer Conference and Orientation
School board members can earn 7 training hours during the AASB Summer Conference at The Perdido in Orange Beach. Join your colleagues June 17-19 from around the state for three days of learning and networking.
Before the conference, enjoy AASB's school board member orientation program, which introduces new school board members to their role and responsibilities and the characteristics of effective school boards. But you don't have to be a new board member to attend the June 16 Roles & Responsibilities and June 17 Effective Boards & Relationships orientations. These programs are also open to longtime board members who desire a fresh look at what it takes to lead effectively. Earn 14 training hours total for the two courses. Early bird registration is now open.