For Your Information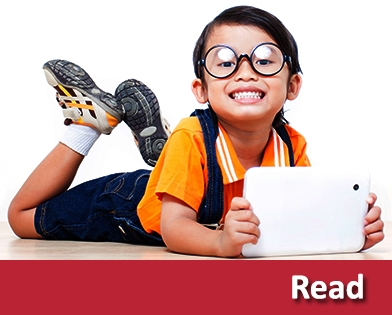 A-F Report Cards and More
13-May-2016
At the May 12 Alabama State Board of Education meeting, there was a spirited discussion about the A-F school report card scheduled to be released in December 2016.
.....................................................................
A-F report cards, Alabama Reading Initiative funding and more
At Thursday's work session, the state Board of Education had a spirited discussion about the A-F school report card scheduled to be released in December 2016. State Department of Education staff provided an update on implementation of the A-F report card and reviewed the data and scoring system that will be used to determine school grades with a preview of Alabama's accountability portal or P2A.
P2A is already being used by local school systems to provide student performance data so teachers can benefit from real-time feedback and adjust instruction.
Board members again voiced their frustration and objections to the school report card law enacted in 2012. The state has delayed the law's implementation as it collected three years of student achievement data.
Report cards will undergo two phases. The first grades this December will be based on student achievement, learning gains and local indicators for schools without grade 12. Schools with a 12th grade won't see the learning gains indicator added until Phase 2, but they will see graduation rate and college and career readiness as indicators on the 2016 report card.
In the second phase, the December 2017 report cards for all schools will include Alabama Plan 2020 program reviews. Achievement gap will be added as an indicator on the report cards of schools without 12th grade.
Board members continue to struggle with the concept of what they consider "labeling" schools. State Board Vice President Jeff Newman said, "Even though it is the law, I can't in good conscious support something that will hurt schools."
In other news from the state board, a new pathway for students who were unable to obtain the traditional high school diploma may soon be available. David Walters, director of adult education for the Alabama Community College System, presented the board with two pathways for students to build credits toward graduation. The first pathway has been designed for students who dropped out prior to high school graduation. The second is intended for students who completed the necessary credit for graduation, but did not pass the state's old exit exam. At the end of the pathways, the local school system could award the student a high school diploma. The state board requested a month to gather input from local educators and will resume discussion at a future meeting.
The board also discussed the SDE proposal to restructure the Alabama Reading Initiative. The recently enacted education budget cut ARI funding by some $7 million after the governor's original proposal would have cut the program by more than $20 million. Board members acknowledged the budget cut signaled changes must be made to refocus on ARI's original purpose to improve reading proficiency in early grades. In its early years, the program enjoyed significant return on investment with notable improvement in student reading proficiency. However, those results have not continued.
Interim state Superintendent of Education Dr. Philip Cleveland, in light of the funding levels, proposed ending state funding for regional coaches and determining school systems' ARI allocations for FY17 based on third grade proficiency rates. Schools whose students have reading proficiency rates above the state average will fall into Tier I and those below state average will be deemed Tier II schools. Tier II schools will enter in a contract with the SDE to receive $76,000, while Tier I schools have flexibility to use funding of $18,200.
Board members noted that the timing of the budget changes and funding loss to Tier I schools distressed local school systems, particularly those who had already made personnel decisions for FY17. Newman voiced support for more evenly distributing budget cuts across all systems. Cleveland said the proposal invests in students/schools needing intensive work to become proficient in reading.
Also during the work session:
Board members discussed recommendations from the state's

mathematics and English language arts courses of study review

. After reviewing public comments solicited online about each standard, the course of study committee concluded no action was needed.
Cleveland provided board members the most recent attempt to

standardize a definition of remediation by the two-year colleges

. Board member Mary Scott Hunter pointed out many of the state's four-year colleges have a lower benchmark in place and the benchmarks vary. In regard to the cost and time of remediation, Dr. Cynthia McCarty urged identifying a better way to help identity students who need to master a specific standard, instead of repeating an entire course.
The work session ended before all agenda items could be addressed, including: ESSA update, adjunct instructors, Regional In-Service Centers, AMSTI research and several resolutions.

At the earlier board meeting Thursday, board members appointed five commissioners to the 10-member Alabama Charter School Commission for a two-year term. Four members are incumbents re-appointed after an initial one-year term: Dr. Ed Richardson, Melinda McClendon, Terri Tomlinson and Chad Fincher. The board appointed new member Lisa Williams, who has served as an academic administrator for Arkansas Virtual Academy, an adjunct supervisor of student teachers at Harding University and an elementary school teacher/virtual learning teacher. She replaces AASB Executive Director Sally Smith who requested not to be re-appointed after serving the initial year to represent local school leaders as the commission formed.
In other business, the board:
The next board meeting and work session are scheduled June 9.


Still time for early bird registration for Summer Conference & Orientation
Take advantage of this opportunity to spend three days learning and networking at AASB's 2016 Summer Conference. This year's theme is The Future of Work and Learning. Among the speakers will be National School Boards Association President Miranda Beard and 2015 National Superintendent of the Year Dr. Philip Lanoue. Attendees will also have the chance to visit the Education Showcase, which will feature more than 30 vendors. Make sure to register by June 8 to lock in the early bird rate.
New School Board U course now available
Why do board members need to know about optimal learning environments? Developing this kind of environment for students is the responsibility of the superintendent, principal and staff at each school. However, board members will be asked to vote on policies or on the financial support of programs that enhance the school system's culture and climate.
The newest School Board U course, Optimal Learning Environment, addresses how the work of boards affect the learning environment, so you will be prepared with questions to engage your superintendent on this topic. You can take this course any time on School Board U. The fee for this 6-hour core course is $125. This course is needed to advance in the AASB School Board Member Academy.
Nominations for K-12 Hall of Fame due July 15
The Alabama Educational Leadership Hall of Fame, established in 1982 and housed at Troy University, is accepting nominationsof outstanding administrators, supervisors and lay citizens who have made significant contributions to K-12 public education at the state or national levels. Nominations will be accepted by registered mail or emailthrough July 15. The application packetcan be mailed to: Troy University, The Governing Board of the Alabama Educational Hall of Fame, 335 Hawkins Hall, Troy, AL 36082. Packets should include the completed and signed nomination form and three letters of support.
Mark your calendar for Aug. 30–Sept. 20 Fall District Meetings on student behavior
Take advantage of this opportunity to interact with your district directors and network with other school board members from your area. This year's 1-hour training event focuses on How to Support Positive Student Behavior. Fall District Meetings will be facilitated by Dr. Mona Hurston, AASB's assistant director of leadership development and the former director of the Alabama Positive Behavior Support Center. Register for the Aug.30-Sept. 20 Fall District Meetings at AlabamaSchoolBoards.org/events.
All-state award nominations due Aug. 15
Honor the commitment and achievement of one of your board members by nominating him or her for AASB's All-State School Board Member Recognition Program. All-State recognition, one of AASB's highest honors, celebrates the work of up to five past or present Alabama school board members who have exhibited exemplary boardmanship. Nominations may be submitted following a majority vote of the school board. An individual board member may nominate another member provided the nomination is endorsed by a majority vote of the nominee's board. Nominations are due Aug. 15. For details, call 334/277-9700 or email training@alabamaschoolboards.org. The nomination form is available online.
Bylaws and resolutions due Aug. 15
School board members are asked to submit their proposed resolutions or changes to AASB Bylaws by Aug. 15. Proposals, which must be submitted in writing, will be considered by AASB's Delegate Assembly in December. Fax submissions to AASB at 334/270-0000; mail to: P.O. Box 230488, Montgomery, AL 36123-0488 or email twright@AlabamaSchoolBoards.org. Please visit our website to review current bylaws and resolutions .
Last chance to get your 2016 training hours
Schedule your whole board workshop now. The state requires annual training as a board team every year by June 30. If your board is being trained by an external trainer, pre-approval is necessary and must be secured at least 30 days prior to the proposed training. To schedule a workshop or seek external training approval, email training@alabamaschoolboards.org or call 800/562-0601.
Plan ahead for 2017 and save!
Get 10% off the regular fee of whole board training when you schedule your AASB-provided training for July, August or September!

It's a date!
June 16 (8 hours)
Roles & Responsibilities Orientation
Orange Beach, AL

June 17 (6 hours)
Effective Boards & Relationships Orientation
Orange Beach, AL
June 17-19 (7 hours)
Orientation & Summer Conference
Orange Beach, AL

June 18-19
ACSBA Summer Conference
Orange Beach, AL

June 20-22
AAAA Administrative Assistants Conference
Orange Beach, AL

July 14 (1.5 hours)
Free Webinar:
State Accountability System & Report Cards

Aug. 30-Sept. 20 (1 hour)
Fall District Meetings
How to Support Positive Student Behavior
─Emily Maxwell and Paige Schultheis contributed to this report
Get connected or join the national " army of advocates " today!
Take a stand for public schools.
More at StandUp4PublicSchools.org .