For Your Information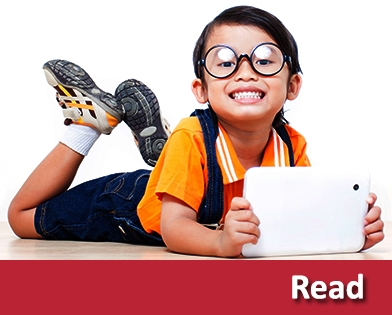 State Board Meeting Addresses A-F Report Cards, FY 2018 Budget
11-Nov-2016
State Superintendent of Education Michael Sentance said during a State Board meeting on Thursday, Nov. 10 that the state's system and school report cards will not assign letter grades in the upcoming December release.
State Board Meeting Addresses A-F Report cards, FY 2018 Budget

No Letter Grades in State's Report Cards
Superintendent Michael Sentance said during Thursday's State Board of Education meeting that the state's system and school report cards will not assign letter grades in the December release. For now, the report cards simply will provide the data for each of the Phase I key indicators, such as student achievement, learning gains and graduation rate. The board, which has consistently voiced frustration with the 2012 law requiring letter grades, voted unanimously to incorporate the amended version of the state's A-F law in the administrative code. Implementation of the law already was delayed to allow the state to collect three years of student achievement data in its new assessment program.

The State Department of Education plans to provide the report cards to school systems first before releasing the information publicly in December. View more information about school grading system guidelines, key indicators and Phase I and II details. Look for information from the SDE soon.

Budget Request Prioritizes Operational Costs: OCE

During the State Board of Education work session, Deputy Superintendent of Finance Andy Craig presented a draft for the SDE FY 2018 budget request. He focused on the priority to rebuild funding in the Foundation Program, particularly for operating expenses known as other current expense (OCE). School systems lost significant funding during the recession, and a funding gap between annual appropriations and actual costs has widened each year. Craig said OCE appropriations pay for 12,000 of the 18,000 support employees statewide. Local systems must pay for the remaining 6,000 employees and all basic operational costs for schools.

While lawmakers often believe OCE funds costs such as supplies, utilities, maintenance and repairs, the funding is in fact used for support personnel salaries and benefits. The funding gap is further exacerbated by growing employer costs for retirement and health benefits. The FY 2018 budget draft includes requests for an additional $137.1 million for the Foundation Program, $12.1 million for transportation and $4 million for the Alabama Reading Initiative (ARI). At a future meeting, the board will approve a proposed budget to submit to the governor.

Other Board Business
In other business, Commissioner of Early Childhood Education Jeana Ross presented work from the Governor's Implementation Commission on the federal Every Student Succeeds Act (ESSA).
Sentance cautioned the board that because there will be a new presidential administration, the quick pace to develop the ESSA model could change. Although the U.S. Department of Education still is drafting ESSA regulations, there now is a good chance that the direction these rules take could change.

Sentance outlined the state's assessment results, which reflected a third consecutive year of increases (see the SDE press release, which includes the ACT 4th and 8th grade Aspire scores). Sentance also provided a presentation about his strategy to address the state's science program.
The next state board meeting will be in Montgomery on Dec. 8 at 10:30 a.m., followed by a 1 p.m. work session.
- Lissa Tucker and Emily Maxwell contributed to this report.
Have you registered for AASB's annual Convention?
You won't want to miss AASB's Annual Convention at the Hyatt Regency Birmingham - The Wynfrey Hotel, Dec. 8-10, where more than 400 education leaders will be on hand for informative orientation sessions, inspiring keynote addresses, 14 clinic sessions and more.

Speakers will include:

David Berliner, Regents' Professor of Education, Arizona State University, on Myths & Lies About Public Education;

Michael Sentance, Alabama State Superintendent of Education, on The Future of Education in Alabama; and

Mark Brown, Emmy Award-nominated inspirational speaker, on The Power of Words, the Value of Tolerance and the Importance of Building Relationships
Join us on Dec. 7 & 8 for Roles & Responsibilities Orientation and Effective Boards & Relationships.Stay afterward for the Dec. 8-10 AASB Annual Convention and the association's annual business meeting, Delegate Assembly.
Other Convention highlights will include presentation of the All-State Awards and a special Legacy Award presentation honoring longtime education law attorney Donald B. Sweeney, Jr. There also will be a special meet-and-greet reception for State Superintendent Michael Sentance following the Dec. 9 general session.
The convention host hotel, Hyatt Regency Birmingham -The Wynfrey Hotel, is booked; however, a waiting list is being compiled to accommodate additional guests as cancellations occur. Discount rooms also are available nearby at The Hyatt Place Birmingham/Hoover, 2980 John Hawkins Parkway, 205/988-8444.

District Director Elections
Please join us in congratulating Shannon Cauley of Baldwin County for her recent victory in District 1 Director elections. Shannon has been of member of the Baldwin County school board since 2013 and has chaired the board.

Nov. 11 Last Day to Enter Alabama's Best K-12 Practices Contest
LEAN Frog, in association with AASB, invites you to enter your schools' K-12 best practices for consideration in the 2016 Alabama's Best K-12 Practices Contest. The contest is open to Alabama public schools and recognizes best practices and innovations in instructional and non-instructional departments that impact student achievement and promote effective and efficient use of public resources.

The deadline has been extended until Nov. 11. The winning entry will receive $3,000. Two runners up each will receive $1,000. Awards will be presented at the awards ceremony during the AASB Annual Convention in Birmingham. Enter now.

American Education Week Nov. 14-18
American Education Week presents all Americans with an opportunity to celebrate public education and honor those making a difference in ensuring that every child receives a quality education.

The National Education Association has developed an online toolkit with templates, information, activity ideas and tips for working with the media.

November Webinar to Focus on Apps and Social Media
It's not too late to sign up for AASB's next webinar, scheduled for Tuesday, Nov. 15 from 11:30 a.m. to 1 p.m. Featuring Donna Williamson, tech director for Mountainbrook City Schools, A Brave New World: Apps & Issues in Public Schools will take a look at teacher and student use of various social media apps and some of the issues they sometimes create in schools. You'll learn more about the popular apps students are really using, and what schools can and cannot do to limit their use.
Court Report

Court Report is a publication of the Alabama Council of School Board Attorneys, ACSBA. Below is a list of topics in this month's issue.

The US Supreme Court recently announced that it will take up the case of a transgender student in Virginia who sued for access to the bathroom of his choice. G.G., a biological female who identifies as male, was allowed to use the boys' restroom for several weeks without incident. Following some parent complaints, the board adopted a new policy "biological gender" bathroom policy that gave transgender students the option of using the bathroom of their biological gender or an alternative private facility. The student sued claiming that the board violated Title IX. Following extensive litigation, the lower federal court ruled in favor of the board, the Fourth Circuit Court of Appeals ruled in favor of the student. The board filed a petition to the US Supreme Court has now announced that it will consider the case. Oral arguments are expected in Spring 2017.
It should be noted that the US Supreme Court currently has only eight justices. In the event the case splits the Court down the middle and no new justice is confirmed, the Fourth Circuit's ruling in favor of the student will stand. We will keep you informed as this case develops.
Jayne Harrell Williams
Jayne is AASB's General Counsel
and Director of Legal Advocacy