Our News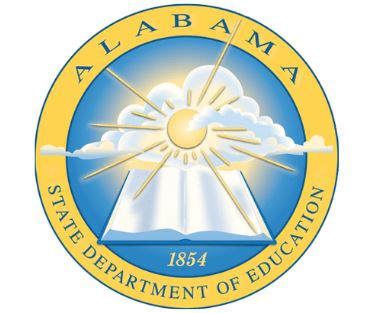 Board Green Lights New Math Standards, Receives Report on Educator Certification Process
13-Dec-2019
The State Board of Education voted 5-3 Thursday to adopt Alabama's new mathematics standards, with board members Stephanie Bell (District 3), Wayne Reynolds (District 8) and Jackie Zeigler (District 1) voting against.
More than 30supporters and opponents of the new standards spoke during a public hearing preceding the vote. Proponents included k-12 educators, college and university professors, parents and mathematics professionals who emphasized the intense study and research used to develop and vet the standards, which now are aligned with the NAEP and ACT assessments. They also stressed the important role the standards will play in preparing students for careers of the future and warned that further delay would be detrimental to students. Opponents said they see little difference between the new standards and those developed under Common Core, complaining that parents and grandparents have expressed frustration that they cannot help their children with math lessons.
After the vote, Ziegler urged strong support and professional development for teachers to ensure theeffectiveness of transition and implementation. State Superintendent Dr. Eric Mackey said adoption of the new math standards will allow the state to move forward with the next phase, which includes selecting textbooks as soon as possible. While school systems may voluntarily adopt the standards in the 2020 school year, all school systems will be required to implement them in the 2021 school year.
The process of adopting new standards for other subjects is underway and remains on a delayed timeline, with the adoption of new ELA standards now a year behind schedule. The board voted to appoint members to the English Language Arts (ELA) Course of Study Committee and the Career and Technical Education Course of Study Committee. Mackey said he is hopeful the approval of committee appointments will allow the board to adopt the new standards next December.
In other action, the board adopted a rule to formalize the Legislative School Performance Recognition Program pursuant to the Alabama Accountability Act and approved the 2020 calendar for SBOE meeting dates. 
The board work session featured a presentation from a consultant with LEAN Frog, a company that assists school systems and education organizations with incorporating Lean Six Sigma methods in public education. The company shared its findings from a review of the ALSDE's educator certification process. The review included a series of interviews, observations and input from various stakeholders in order to analyze efficiency and effectiveness. The findings revealed a process that is heavily manual, slow and prone to errors. For example, the current process requires candidates to download, print and mail an application from the website, which staff must receive and scan to create an electronic record. Fee collection is handled separately, with payments processed by a third party or by cashier's check. The current process cannot ensure all required documentation is submitted, and the scanned documents are unable to generate automated reports or populate a database. Applicants have no access to status updates, and assistance via the website is cumbersome and unclear. Because applications have often been submitted with missing information, processing time for some applications has taken up to 342 days. The department reviewed nearly 18,000 applications in 2018.
LEAN Frog recommended a fully automated, paperless certification software system supported by improved internal processes. The company also recommended the ALSDE ensure full certification reciprocity for professionals who possess National Board Certification. Mackey said while streamlining of some processes can be implemented on a brief timetable, other changes will require funding in the education budget that will be crafted during the upcoming legislative session.  
The board also received a report about Alabama's STEM roadmap.Dr. Neil Lamb of Hudson Alpha, chair of the Governor's Advisory Council for Excellence on STEM, shared the vision to provide all Alabama learners with STEM access and to build a solid foundation with opportunities for students to enter the workforce directly. While nearly half of all 2018 graduates expressed interest in STEM majors and careers, only 11 percent met STEM readiness benchmarks.
The report focused on six priority areas and made 24 recommendations, which included paths for equity and access as well as the intent to identify baseline status and assess strengths and challenges of the current landscape. Other recommendations range from placing a math coach in every elementary school with support from regional specialists, to implementing a teacher-recruitment campaign, to developing supports for parents, students and communities to promote state-specific STEM opportunities. The council has worked to develop a rubric to measure progress moving forward. Tracie West (District 2) said the effort will require buy-in and involvement from the public. She urged robust discussion with schools, parents and communities to promote engagement and prevent a top-down approach to implementing the STEM roadmap.
The next State Board of Education meeting will take place January 9, 2020, at 10 a.m. in Montgomery, followed by a work session.